Phototec Photo Restorations

Today's Date is:
| | |
| --- | --- |
| | Phototec is your answer to restoring your old photos that have faded and deteriorated. Phototec uses state of the art computer equipment to scan in your pictures or documents. Depending on what your photo needs, we fix, repair or enhance your picture or document using the latest software enabling the best quality work to be accomplished. Your photographs will once again look new. Let us take a look at your photo and see what we can do for you today! |
Colorize those black and white photos today!
| | |
| --- | --- |
| | Don't let those old photos waste away. Restore them now with state of the art computer technology. Remove red eye, fix cracked photos, mend tears, and enhance faded oldies. Keep those memories of grandma and the old times alive! |
[ Phototec Colorization ] [ Phototec enhancements brightens that treasured photo. ] [ Restorations and Repairs by Phototec ] [ Price List ] [ Phototec - Contact Us! ]
Check out our LOW Prices


Free search engine submission and placement services!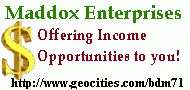 This page last updated: 11/24/2001 21:36:47